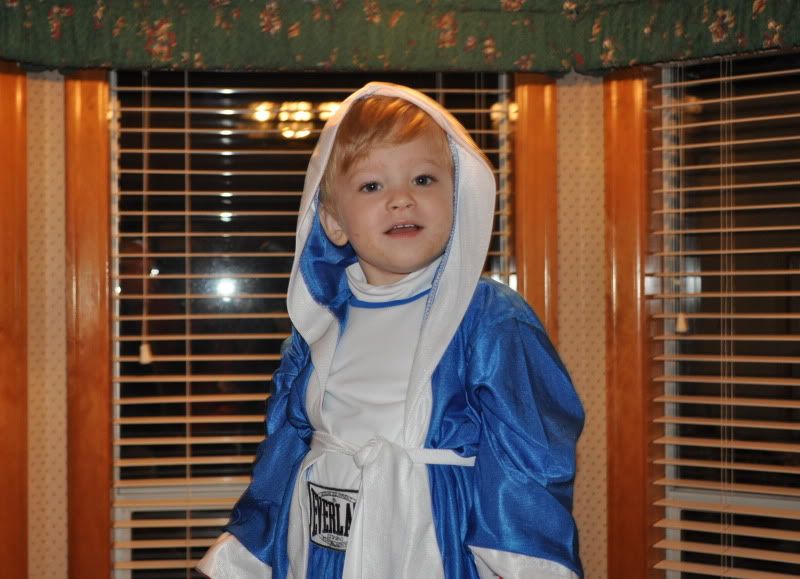 We went over to my parents house to Trick-or-Treat just like last year.
We go over there because we have a very small neighborhood and my parents is twice the size.
Zane is still pretty young at 17 months to know what he's doing,
but last night he had the absolute time of his life!
He understood what to do after going to just one house
and from then on was running from house to house squealing & laughing.
He would go up to the door & my mom would pick him up to ring the doorbell then he'd wait for them to answer.
Then he'd wait patiently for them to put candy at his level so he could choose his piece.
Never did he try to take more than one or anything!
He did amazing and loved every second of it.
I really can't wait until next year so that he will completely understand what he's doing!