Happy Thanksgiving everyone!
This is what our Thanksgiving looked like last year...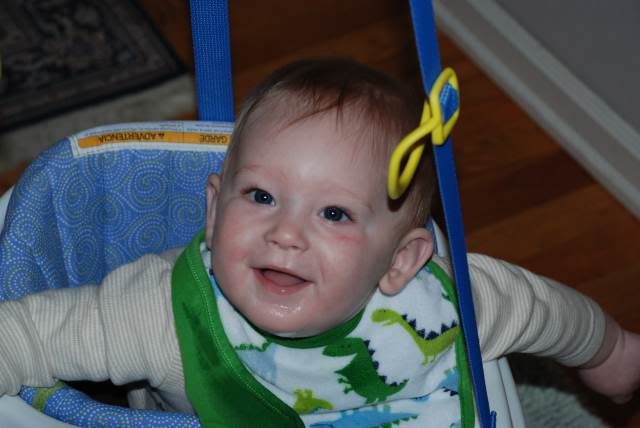 Jumping in his jump jump while waiting for dinner
The set up at my parents house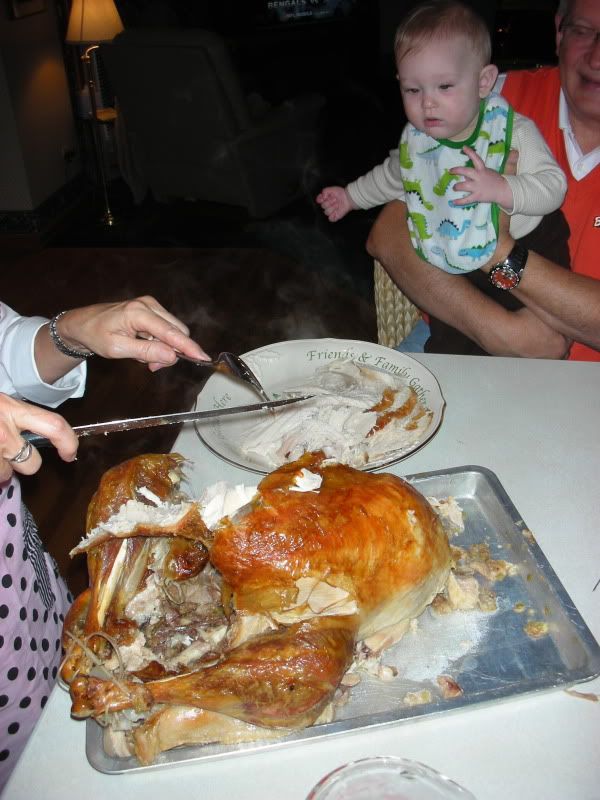 He thought this was so fascinating!!
He tried to start early
He very much enjoyed his dinner!
He was not happy that I stopped feeding him to take a picture!!
It was Zane's first Thanksgiving!
He had to have a baby food Thanksgiving...
So his dinner included turkey & gravy and green beans in jars
plus a little bit of mashed potato from mommy's plate.
He loved it though.
But that's because he's always been mommy's little eater...
he can put it away!
I am actually very excited to see how much food he will eat today.