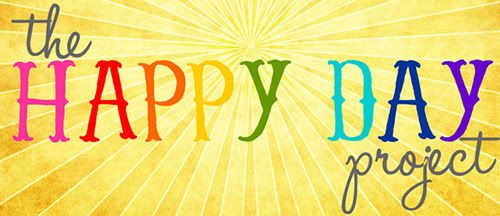 I've been reading about this Happy Day Project for the last couple weeks now on other peoples blogs.
And I decided that I definitely want to be a part of it.
It's such an amazing thing to do for people to maybe brighten it up just a little bit.
If you want to know more about this project, click
here
and read on!
I will be starting in next week since it's now Tuesday but it will give me some time to get everything together and ready to deliver on starting on Monday.
Why don't you join in too?