I am linking to
Gussy
today for her 7 Pretty Things Sunday.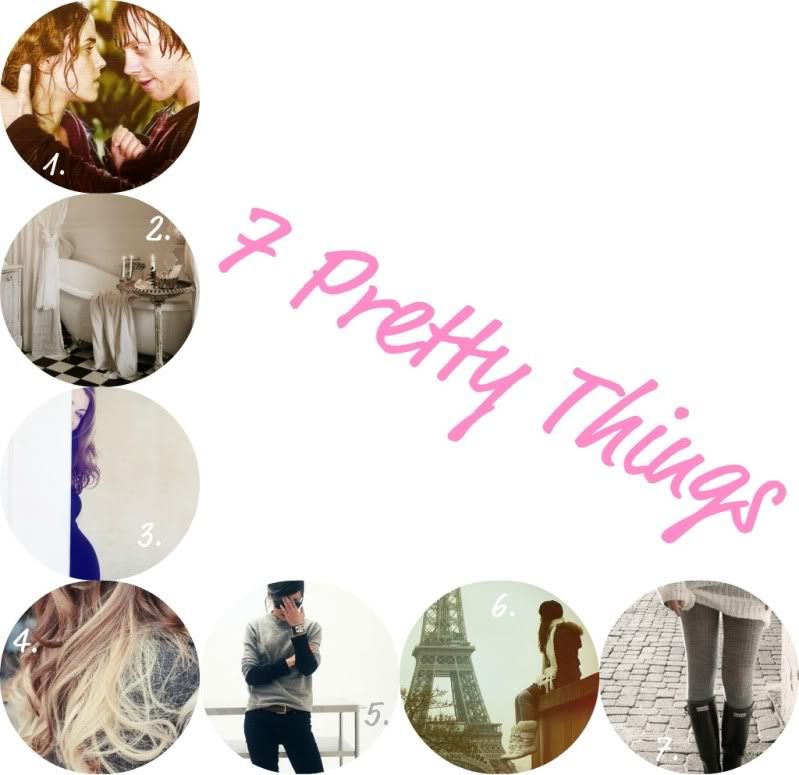 1. I am totally in love with these movies & the relationship between
Ron & Hermione
.
The way he looks at her makes me swoon!!
2. I love
this bathroom
... the tub is amazing with the curtains around it how relaxing.
3. I love this
maternity picture
& I am wanting very badly wanting to be pregnant right now.
4. I am thinking of doing this to
my hair
once it's all grown out again. Loving it!
5. I am loving this
whole outfit
to me it just screams classic.
6. Someday I will be able to visit
Paris
but for now I must see it through pictures.
7. I am loving the long sweater with the hunter boots & gray sweater tights.
Comfy at it's best
!!

I am hoping you are all having a very relaxing & wonderful Sunday.
I'll be back later this week with a 20 month post.