So I got the pleasure of doing sponsor swaps with these lovely ladies for the month of July. We will be hosting each others buttons for the whole month. Also each of them will be doing a guest post or a giveaway on my blog sometime during the month which is very exciting for me because this will be the first time that I will be having a giveaway or a guest post! It's going to be a very exciting month for my little blog so stay tuned for some new goings on around here. I asked each of these ladies to write a little bit about their blog so that you could get to know each of them a little bit.
Summer from Crosbie Crew::
Hi, my name is Summer and I'm married to Mr. Crosbie and the mama to two future heart-breakers,
Hudson
and Parker. I work from home (ok I'm a stay-at-home-mom) and it's harder than any other job I've had before but the rewards are so much better! We fill our home with laughter, kisses, craziness and some amazing dance moves. I try my best to find my girly time in a house full of boys. My cameras document our daily life that I love to share. Enjoy and buckle up because this might be a bumpy ride!
Paige from This Little Life::
I started blogging a few years ago when I became a certified Life/Career Coach. At that time my blog was entitled
That's Life
and I blogged about coach-related topics: goal setting, self-improvement, careers, that kind of stuff. I loved reading blogs and the blogs that I was attracted to were blogs written by women about motherhood and home life. So, my blog became
this little life…
and I started posting more personal stuff, photos of my family and my home, etc.
My husband and I live on the south shore of Long Island in a 1933 craftsman house that we have made our home over the last six years. In November 2006 we were married and welcomed our baby girl in May 2011. She has filled our lives with overwhelming joy!
In addition to writing I enjoy the beach, decorating my home, dancing and laughing with friends and family while creating memories. The little things in life matter the most to me and it doesn't take a heck of a lot to make me happy! I am so excited to embark on the journey that is motherhood and look forward to connecting with awesome people I "meet" in the blog world.
Tracey from Hidden Cupcakes::
I'm Tracey Lynne.
A girly girl Mom of 4 boys on the hunt for those "perfectly portioned doses of fabulous"
(A.K.A. Hidden Cupcakes)
And I am SUPER excited to team up with Libby! Isn't she adorable?
So...about me:
I spend my days: Playing Superhero, Staging impromptu photo shoots, Singing in place of talking (yes, as though my life were a musical), and indulging my creative side through my Etsy
SHOP
!
On EXTRA special nights...I go on dates with my hubs.
(those nights aren't often enough with 4 boys needing a sitter)
Normal nights, we "date in". I like normal nights too.
It's not the most glamorous life. But it's mine and I wouldn't change a thing!
Granted, It's not easy getting my "girly" on in the boy filled world I live in.
But…I like a Challenge! You should come see what I found at
Hidden Cupcakes
!
Join the Hunt!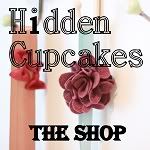 Abby from *Neinast* Life at it's Finest::
Hey y'all! My name is Abby and I blog at Life At It's Finest! (www.theneinasts.blogspot.com) Here you'll find the story of a stylish girl, a comic lovin' boy and a "don't be fooled by my cuteness" dog. I love crafting, experimenting in the kitchen, and have a long list of honey do's for my husband as we settle into our first home. Now that he's finished with school, we're looking forward to our next stage of life. Who knows what that is, but together we're living life at it's finest!
Renee from Adventures of a New Mom::
I'm Renee! Quirky and scatterbrained Mama living in Florida. Addicted to my kid, thrifting, food and taking pictures of said things. My shop is a collection of random goodness. My twitter is a collection of random badness.
So just click their buttons either from inside this post or on the right side of my blog and go check them out!