Zane received a ton of stuffed animals when I was pregnant with him.
He has so many, they're everywhere!
I can't even count how many stuffed animals he has.
It is ridiculous...
don't get me wrong I love stuffed animals too.
But he has WAY too many but it just continues to grow.
His grandma's buy him them all the time.
The other day his Grammy was here visiting and she lined up all of his animals against the wall,
well Zane thought that was the neatest thing ever and wanted to hang out with them.
So we moved them around and he sat in the middle of them for a good 10 minutes...
which is a VERY long time for him.
It was just so adorable.
So I had to capture it on film and share it with you all.
Enjoy my sweet little lover bug and his buddies!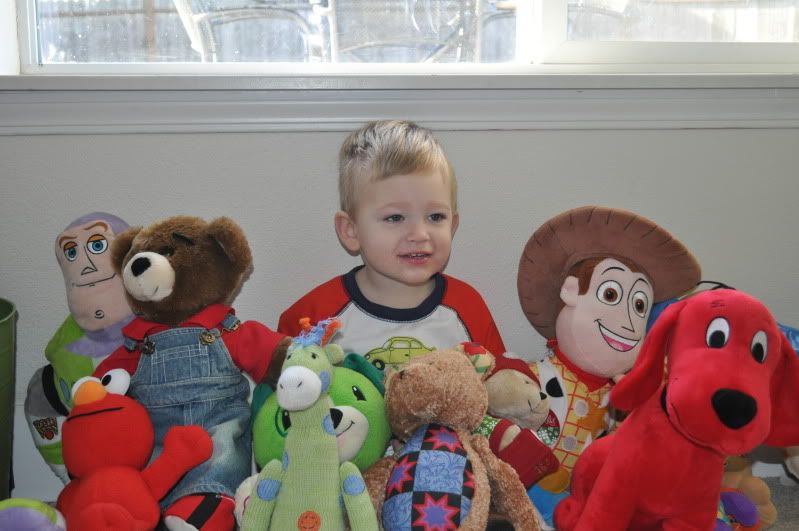 Oh and I had to take a couple pictures of his cute little chubby feet!
I just wanna chew on them...
baby feet are my favorite thing ever!

Aren't those the cutest toes you've ever seen?!