looks like this...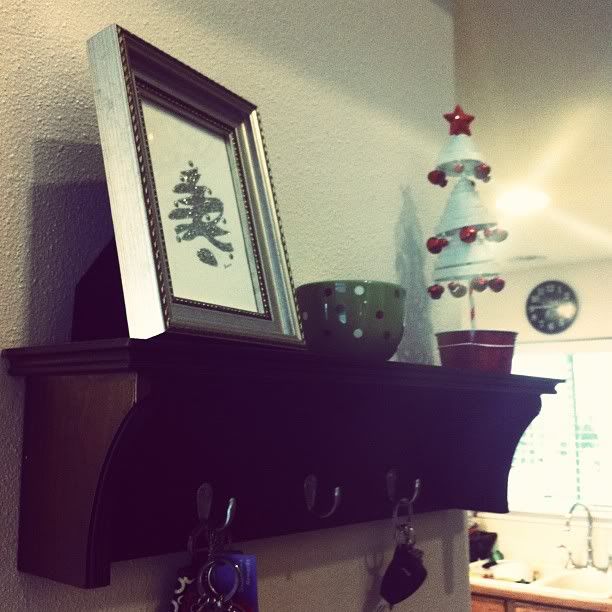 My grandma painted the tree picture for us
James' stocking & all our Christmas movies
Zane's & my stocking and Christmas card holder
Part of my snowman collection & the new picture of Zane for his 18 months
Our tree
There are many more decorations around the house but these are just some of the favorites.
I am hoping our tree next year will not be so sparse with lights and ornaments!
We had to adjust because of Zane this year.
P.S. Happy Birthday to the best dad & poppa there is!
Today is his birthday & we are going to celebrate tonight with some pizza & playing.